Anyone who knows me well knows I listen to a lot of podcasts. As dorky as it may seem, I look forward to the weekly updates. I get to hear men and women who are a lot smarter than I discuss and teach on topics of great interest to me. About half the podcasts I listen to are straight up sermons/Bible classes from pastors and preachers I respect and look up to. The other half are podcasts about faith, Christianity, etc. There's one I listen to simply for fun, but it's also dubiously educational.
Here's a rundown of my weekly podcast subscriptions.
_________________________
INFORMATIVE



Ask Science Mike – a weekly Q & A podcast about science, faith, and life. Listeners submit questions, and Mike McHargue (AKA "Science Mike") does his best to give thorough, thoughtful, scientifically sound answers. Science Mike also has a book out that I highly recommend: Finding God In The Waves, but I'll come back to that one in a later post.
The Liturgists – Mike McHargue (of Ask Science Mike) and Michael Gungor (of the band Gungor) produce an incredibly insightful and conversational podcast on hot button issues of the day. These topics have included LGBTQ, racism, sexism, able-ism, spiritual trauma, and many more. Each topic is approached at the intersection of science, faith, and art/culture.
The Road Back to You (Looking at Life Through the Lens of the Enneagram) – Ian Cron and Suzzane Stabile interview guests on the show who fit a certain enneagram number. The podcasts seeks to inform listeners about what life is like for certain enneagram types, how each type processes emotions/events in their lives, and how we can learn more about ourselves in the process. If you don't know about the enneagram, visit their website to learn more.
The Art of Manliness – Brett McKay started up theartofmanliness.com blog several years ago and turned it into a twice-weekly podcast in which he interviews leading experts, authors, and innovators in various fields. Each podcasts focuses on a different aspect of what it means to be a man in the 21st century. It's always something informative, inspiring, and practical. I highly recommend this one for all the guys out there.
Newsworthy with Norsworthy – Want to keep up with the latest trends, the newest research, and the movers and shakers within the church at large? Luke Norsworthy is your guy. His weekly interview podcasts features authors, scholars, and pastors from across the spectrum of Christianity. He has interviewed everyone from NT Wright to Richard Rohr to Rob Bell to Rain Wilson.
The Bible for Normal People – This is a brand new podcast (only 10 episodes in as of this writing) hosted by Pete Enns and Jared Byas. Pete Enns is the author of nearly 20 books on Christianity, the Bible, etc. This podcast is an interview style podcast which brings in voices from across the religious spectrum to discuss the basic question, What Is The Bible?






_________________________
SERMONS


The Hills Church (Fort Worth, TX) – Rick Atchley and Taylor Walling
Fourth Avenue Church of Christ (Franklin, TN) – Patrick Mead
Otter Creek Church of Christ (Brentwood, TN) – Josh Graves
Rochester Church of Christ (Rochester Hills, MI) – Adam Hill
Highland Church of Christ (Abilene, TX) – Jonathan Storment
_________________________
JUST FOR FUN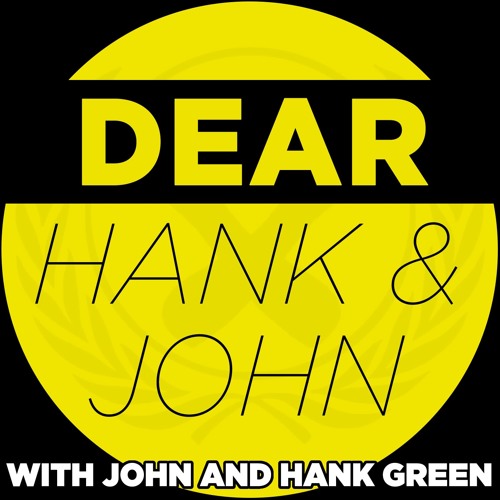 Dear Hank & John – It's a comedy podcast about death where Hank and John Green answer your questions, bring you dubious advice, and bring you all the week's news from both Mars and AFC Wimbledon. Seriously, if you haven't been following the work of John and Hank Green, you are missing out on a wonderful part of internet culture. John Green is the author of Y.A. books such as The Fault in our Stars, Looking for Alaska, and An Abundance of Katherines. But together they have forged an entire community of nerdy awesomeness across the globe. In addition to the weekly podcast, they also host the Vlogbrothers YouTube channel, Crash Course, SciShow, and others. Their entire life goal is to "Decrease world suck." And with a mantra like "Don't Forget To Be Awesome," they just might make that goal.
______________________________________
I listen to a lot of podcasts….
But one I don't listen to is also worth checking out. It's the Mitchell Church of Christ podcast. I don't listen to the podcast because…I'm there. But you can subscribe and listen to our sermon podcasts as well as my Young Disciples Wednesday night classes.
What are your favorite podcasts? Let me know in the comments!