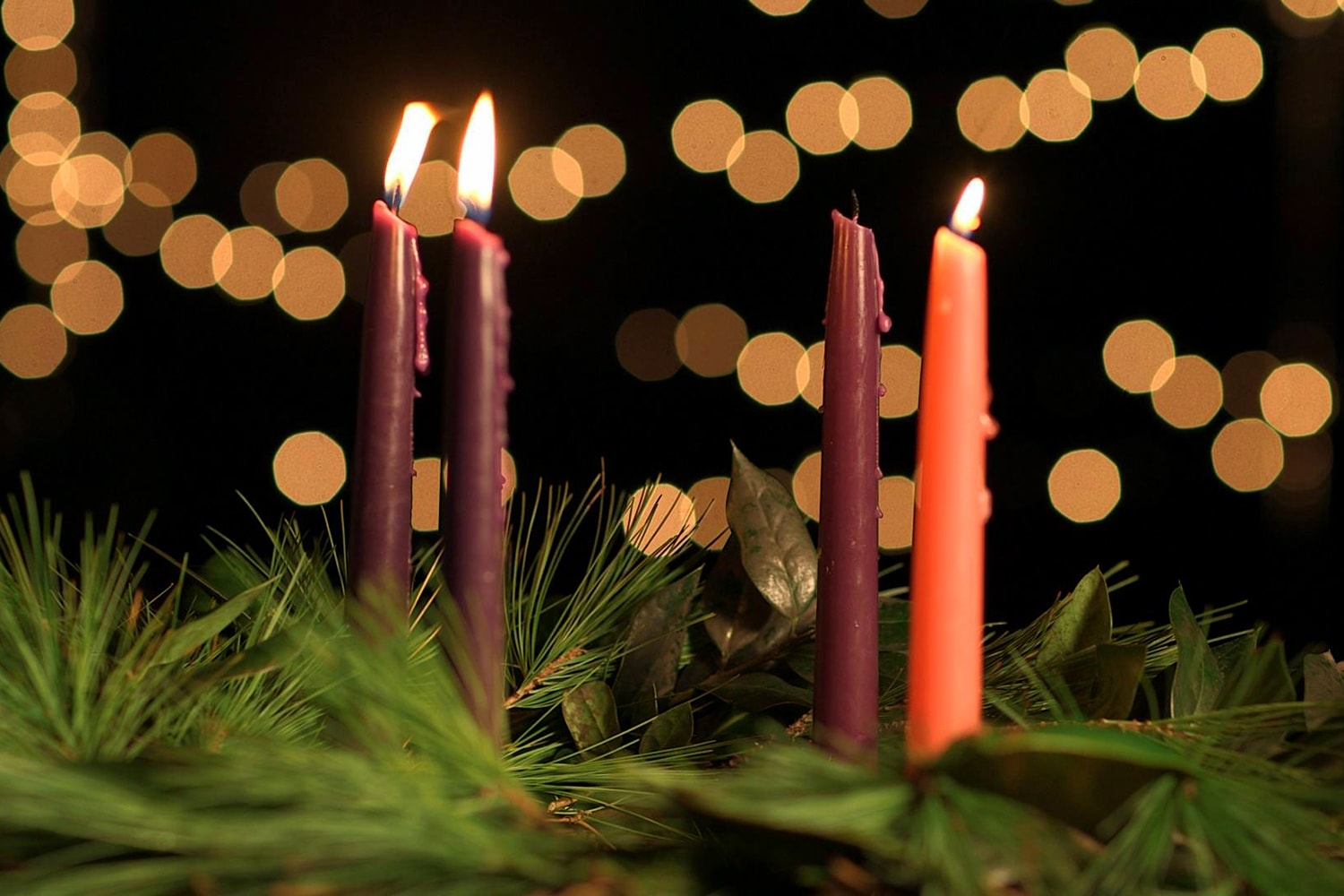 Hope Does Not Disappoint
For this first week of Advent we are going to focus on the idea of HOPE. The coming of Christ, God-with-us, brings light to the darkness, life out of death, love out of hatred, and hope out of despair.
Start today by watching this video from The Grey Havens called "At Last, the King." It's not your traditional Christmas song, but it captures the feeling of HOPE that this time of year brings.
In collaboration with the Lawrence County Youth Network, we are bringing you weekly videos about each theme in Advent: Hope, Peace, Joy, and Love. This week, check out Dave Adams' video about HOPE. Stick around after for some discussion questions.
Isaiah 9:2, 6-7 | The Voice
The people who had been living in darkness

The light of life has shined on those who dwelt

in the shadowy darkness of death.

Hope of all hopes, dream of our dreams,

a child is born, sweet-breathed; a son is given to us: a living gift.

And even now, with tiny features and dewy hair, He is great.

The power of leadership, and the weight of authority, will rest on His shoulders.

His name? His name we'll know in many ways—

He will be called Wonderful Counselor, Mighty God,

Dear Father everlasting, ever-present never-failing,

Master of Wholeness, Prince of Peace.

His leadership will bring such prosperity as you've never seen before—

sustainable peace for all time.

This child: God's promise to David—a throne forever, among us,

to restore sound leadership that cannot be perverted or shaken.

He will ensure justice without fail and absolute equity. Always.

The intense passion of the Eternal, Commander of heavenly armies,

will carry this to completion.
Think It Through
When was a time you felt hopeless?
When was a time you felt hopeful?
What is a place in your day-to-day life where you feel a sense of hope?
What is an area where you wish you had more hope?
How does the message of Jesus offer you some sense of hope?
What do you think it means to find hope in Jesus?
Come up with some practical ways you can share a sense of hope.
---
Free Downloads
Right click (or long press) on an image below and click "Save Image" in order to download it and set it to your phone lock screen.
---
Let's Talk Some More!
Check out this video below for our youth workers' podcast. Nick, Gabe, and I discuss what it means to put our hope in God.